California DMV Road Test Appointment: What to Expect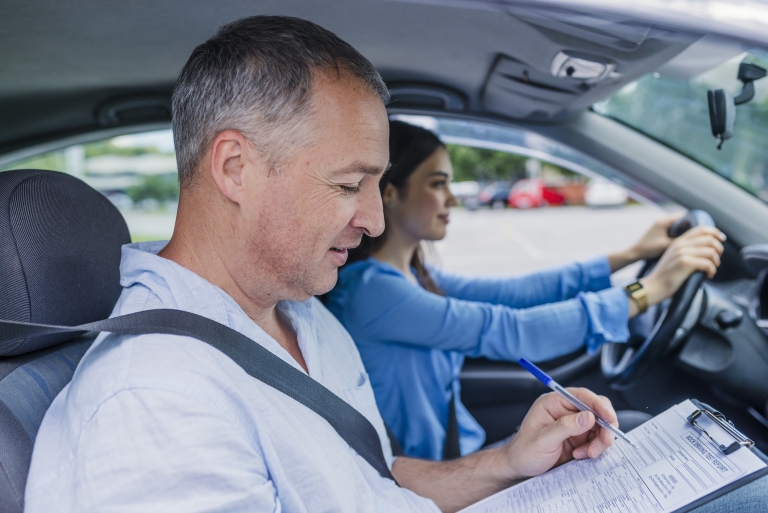 The California Department of Motor Vehicles (DMV) Behind-the-Wheel Drive Test is required for individuals aiming to obtain or renew their driver's license. Here's what to expect on test day, what preparations to make, and what happens if you fail.
Understanding the Test
When applying for an original driver's license, the test will gauge your ability to operate a vehicle safely. Those with vision or medical conditions might need a behind-the-wheel test if renewing. Examiners might give multiple instructions at once to ensure you can follow directions. For instance, they might say, "At the next street, make a left turn, and then at the first intersection, make another left."
Essential Checklist for Test Day
Ensure you bring:
Your Instruction Permit or Driver's License: If you already have one.
A Licensed Driver: Another California-licensed driver, 18 years or older (or 25 for minors) if you're not already licensed.
Vehicle: It should be in safe driving condition for the test.
Insurance and Registration: Provide valid proof for the vehicle.
Rental Vehicles: If using one, ensure your name is on the contract, and it doesn't prohibit drive tests.
Vehicle Requirements
Before starting, the DMV examiner will check:
Driver Window: It must be operable.
Windshield: It should be clear and unblocked. Cracks might delay your test.
Rear-view Mirrors: Ensure two mirrors, with one on the vehicle's left side.
Brake Lights: Both should be operational.
Tires: Minimum 1/32-inch tread depth. Donut tires are not allowed.
Foot Brake: At least one inch clearance from the floor when pressed.
Horn: Should work properly and be audible up to 200 feet.
Emergency Brake: Know how to set and release.
Turn/Arm Signals: Demonstrate left and right turn signals and slowing/stopping.
Windshield Wipers: May need to show functionality.
Seat Belts: All should work and be used during the test.
Your test will be rescheduled if your vehicle doesn't meet these criteria.
Important Guidelines
Interpreters: They can help during pre-drive inspection for controls but can't be present during the drive test.
Accompanying Persons: Only the examiner is permitted, with exceptions for training, service animals, or specific law enforcement situations.
Recording Devices: No video or audio recording is allowed during the test.
Advanced Vehicle Technologies
While the drive test evaluates your skills and not the vehicle's technology, some restrictions apply:
Not Allowed: Automated systems like parallel parking, lane departure, and adaptive cruise control.
Allowed: Safety technologies like backup cameras and blind-spot monitors. However, they can't replace visual checks.
Test Preparation and Purpose
The drive test aims to assess if you:
Safely operate a vehicle
Practice safe driving habits
Apply traffic law knowledge in real scenarios
Compensate for any physical condition affecting driving
It is divided into:
Pre-drive Safety Check: Assesses vehicle safety and your familiarity.
Driving Performance Evaluation (DPE): An examiner evaluates your driving.
Other tests include:
Supplemental Driving Performance Evaluation (SDPE): For those with conditions that might impact safe driving.
Area Driving Performance Evaluation (ADPE): Tests driving in specific areas, and successful candidates get a restricted DL for those areas.
If You Fail
Minors must wait 14 days (excluding the day of failure) before retaking a failed behind-the-wheel test.
In summary, adequate preparation, familiarity with your vehicle, and understanding of the test's objective will significantly improve your chances of success. Safe driving!