FIVE IMPORTANT TIPS TO HELP YOU PASS YOUR PERMIT TEST
Taking your permit test soon and want to make sure you pass? Check out these five important tips to help you pass your permit test. 
TAKE A DRIVER'S EDUCATION COURSE
In certain states, applicants are required to take a driver's education course before taking their permit test, but even if a Driver's Education course is not required of you in your state, attending one can be a helpful, easy way to study for your permit test. It can be difficult to make time to study for the permit test. Regular classes will give you, at the very least, a scheduled opportunity to discuss and review driving topics and traffic facts in an interactive and possibly entertaining way.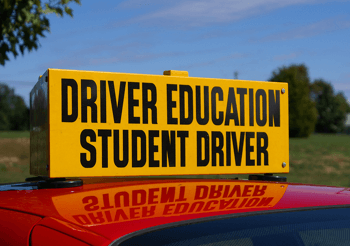 K Talk
REVIEW YOUR DRIVER'S HANDBOOK
If you're not interested in or unable to take a driver's education course, your state's Driver's Handbook will have most, if not all, of what you need to know for your Permit Test. Most DMV websites offer a free .PDF copy of the Driver's Handbook or you can visit a local branch to find a physical copy. The idea of reading 60+ pages of driving facts may seem daunting (or annoying), but studying the manual can be an affordable and easy way to study for the Permit Test. So don't cross this studying method off your list just yet. Studying the manual predominantly is a particularly good option for applicants who don't mind studying on their own. Oh, and before you study your driver's manual, check out our article outlining helpful tips for studying the handbook! 
MAKE A STUDY SCHEDULE 
Whether you're attending a Driver's Education course or you're self-studying by reviewing your state's driver's handbook, a study schedule will keep you focused. Even fifteen minutes study time every day the month before you plan to take your permit test will benefit you. Figure out how much time you can dedicate to studying and be consistent!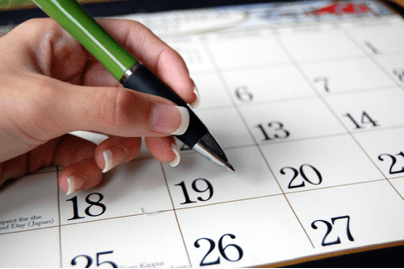 Time Center
TAKE A PRACTICE TEST
Practice tests are really, really helpful. To pass the permit test, you need to do more than simply memorize traffic laws and regulations, you need to be able to demonstrate your understanding of those laws. Practice test can help familiarize you with the types of questions you will answer on the day of your exam and deepen your understanding of your state's traffic laws. We offer a number of practice tests on our website. They're free, and there is no limit. 
REMEMBER TO WAIT
Too many applicants fail because they procrastinated, didn't study or delayed studying until the night before the test. If you were unable to study thoroughly in the month before your permit test, consider rescheduling. Wait to take the exam when you are better prepared.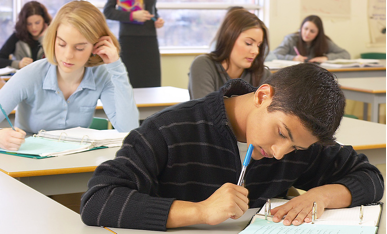 Skill Guru