FOUR QUESTIONS TO ASK BEFORE JUMP-STARTING YOUR CAR
Quick refresher course time: Not sure if you need to jump-start your car? Or want to make sure your teen knows when to jump-start his or hers car? Read and share this article detailing the four questions you should ask before jump-starting your car. 
IS THE BATTERY THE PROBLEM?
If you're able to turn the car on and the lights appear at their usual brightness, your battery is working fine. If you try to switch on the ignition and the car turns over slowly – sometimes making a slow chug-chug-chug sound – or the lights are very dim, your battery is probably out of juice. Check out our article about what clues to look for to figure out if a dead battery is the causing the issue.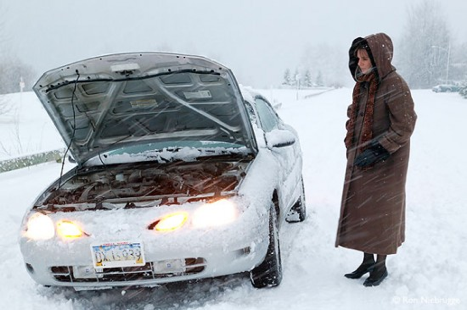 WHAT POWER SOURCE WILL YOU USE TO JUMP YOUR CAR?
You will need either another car with a working battery or a battery jump starter pack. If you're using another car, find someone you know who has a car and can get to where you are. Auto clubs are useful for this purpose as well, especially if you don't know anyone in the area.
DO YOU HAVE A GOOD SET OF JUMPER CABLES?
Jumper cables should be robust, rubber-coated, and color-coded with the red clamp corresponding to the positive pole on the battery and the black clamp intended for the negative.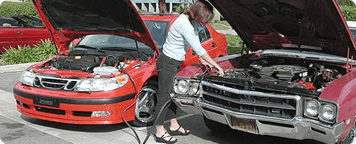 IS YOUR CAR ACCESSIBLE TO BE JUMPED?
Ideally your car will be parked off the road, away from traffic, on a level surface such as a driveway or parking lot. You should be able to position the jump car close enough to your car in order to hook up both batteries with the jumper cables without the cables being taut or stretched. If the car is not accessible you might be able to push it to a more open area by putting the car in neutral and taking off the parking break. If this is not possible you may need to call a tow truck or auto club for assistance.