SEVEN COMMON SENSE REMINDERS FOR IF YOU'RE EVER STRANDED IN YOUR CAR DURING A SNOW STORM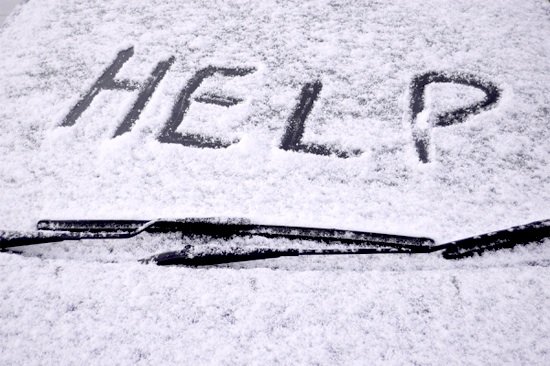 Compare Now
It's your worst nightmare come true. You're stranded on an infrequently traveled road during a horrible blizzard. Snow is falling quickly. Visibility is low.  You've called for help (or tried to) and are waiting anxiously for help to arrive.
It sounds like the beginning of a horror movie, and in many ways, this situation is more likely to occur in a film than in real life. However, even though the chances of this scenario are slim, and most of this list is common sense, during emergency situations, you can never take for granted what you do or do not know. Just in case, we've got you covered. Refresh your safety knowledge with these seven common-sense measures to remember if you're ever stuck in a car during a bad snowstorm.  We advise printing this list out. You know…just in case.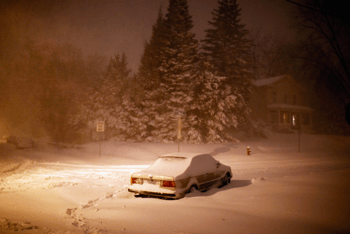 Chip Somedevilla
KEEP THE HEAT ON FOR AS LONG AS POSSIBLE
Sure. This sounds incredibly obvious, which is why it's first on the list. Try to keep the heat on for as long as possible while also ensuring you conserve energy if you are unsure how long it might be before help arrives.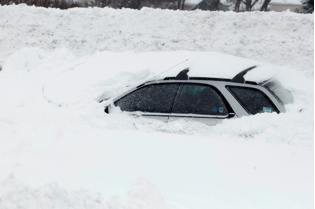 Business Insider
STAY BUNDLED UP
Remember to always have extra layers in your car. If there is another passenger in your vehicle, prepare to cuddle up for warmth.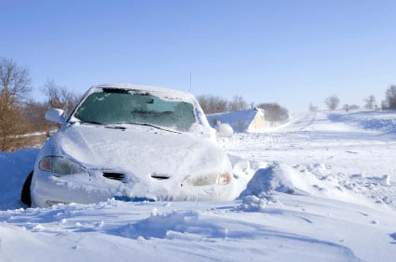 STAY PUT
Unless there is some emergency situation for which you will want to exit your vehicle, you will want to stay in your vehicle as it offers you protection from the elements outside, and it will make it easier for rescuers to find you once they arrive.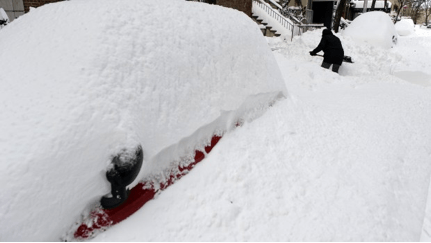 CBS New York
JUST KEEP MOVING, MOVING, MOVING
Even though you should remain in your vehicle, this doesn't mean you should sit completely still. Keep moving to increase circulation and help maintain a warmer body temperature.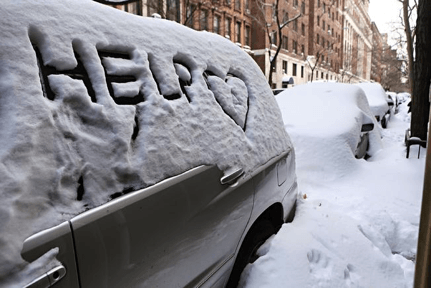 NBC New York
FIGURE OUT A WAY TO SIGNAL WHERE YOU ARE
Because visibility is low during bad storms or blizzards, you will want to figure out some way to signal your location to your rescuers. When safely possible, use flares, and colorful flags/items or write messages/symbols on your vehicle. You'll want to do this regularly. Checking frequently to increase your chances of your vehicle being recognized.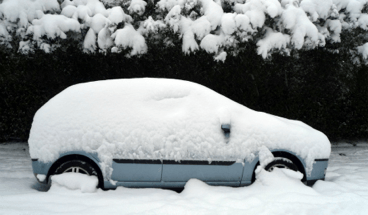 DRINK WATER AND EAT FOOD
Hopefully, you already have a winter safety kit in your car that includes, among other things, bottled water and snacks. If you do not have food available to you, try your best to stay hydrated. Avoid eating cold snow if you do not have any food or water available to you. Place snow inside an empty bottle, container or makeshift vessel, and hold it inside your coat, though not against your skin. Your body heat to will melt the snow faster. Wait for the snow to melt completely before drinking.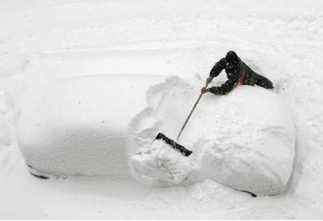 Wikia
STAY AWARE OF YOUR SURROUNDINGS
Stay vigilant about your surroundings inside and outside of your vehicle. Keep your eye on the weather conditions outside to see if the weather worsens or betters. Make sure you're conscious of the carbon monoxide levels. If you've been prudent, there should be a carbon monoxide detector kit in your winter survival kit, which will warn you when carbon monoxide levels are dangerous. If you don't have a carbon monoxide detector, be aware of the symptoms of carbon monoxide poisoning: headache, shortness of breath, fatigue, dizziness, nausea, and/or chest pains, and find ways to open the window or door for brief bursts of fresh air.
Can you think of any other tips? Comment below. Remember to check the weather before a trip of any length to avoid driving during hazardous conditions.