SEVEN HILARIOUS RESPONSES TO BAD PARKING JOBS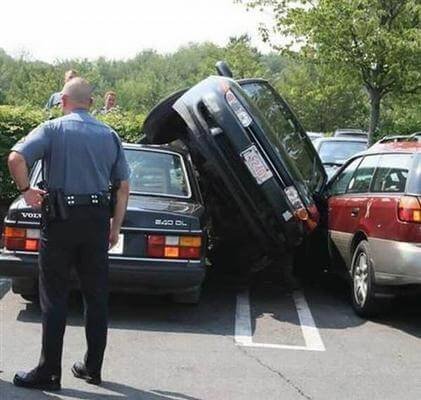 Who hasn't wanted to pop the tires of a jerk who parked in two parking spaces? Well these masterminds have come up with the perfect revenge for some pretty awful park jobs. Let's get these vigilantes medals!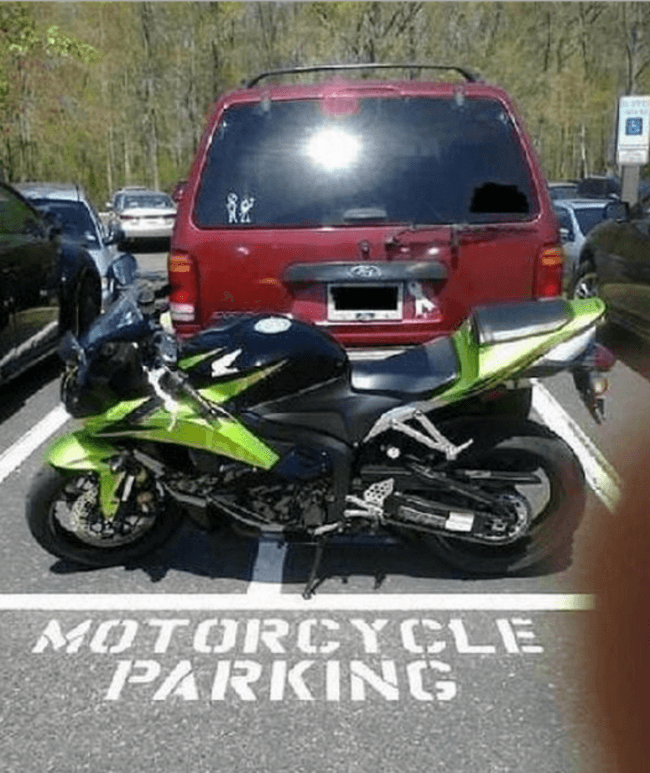 Park in a motorcycle parking spot? Get blocked by a motorcycle. Only seems fair.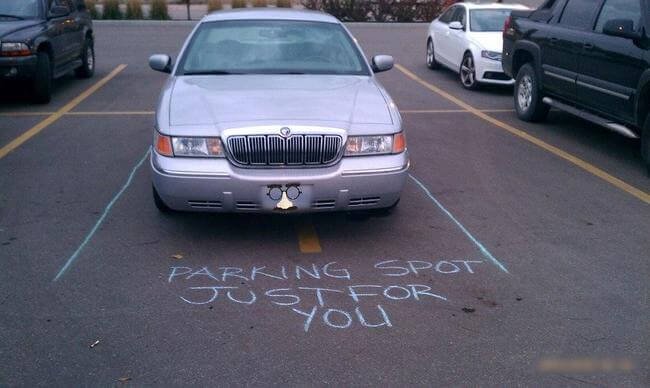 Let me draw out that parking space for you.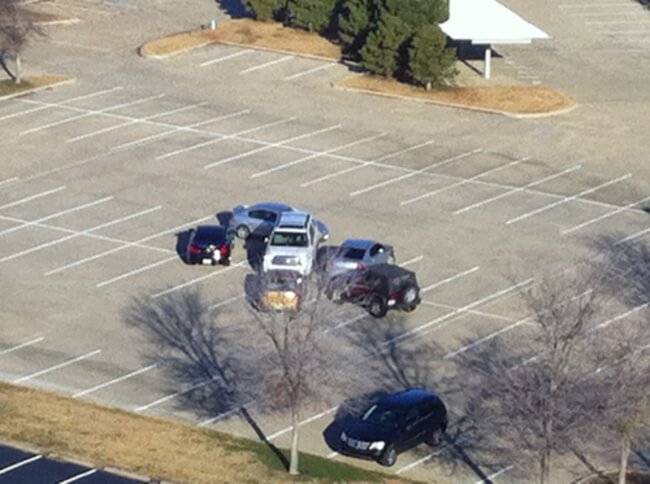 Pissed Off People Unite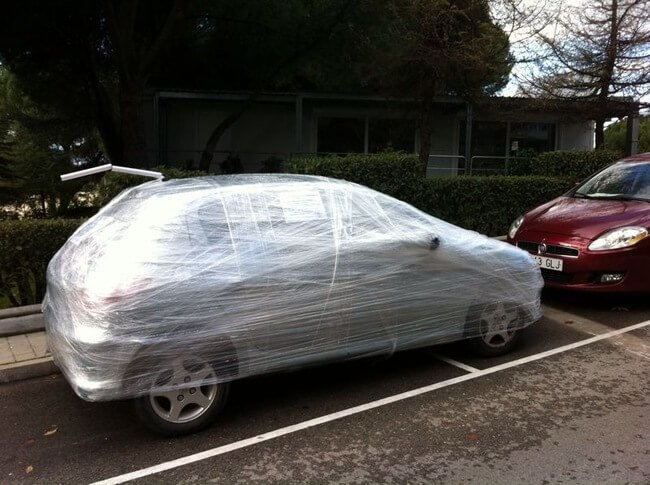 Nice. It might have taken that indignant person a very long time wrapping up that car, but imagine the face on the driver when he comes back to his car. Priceless.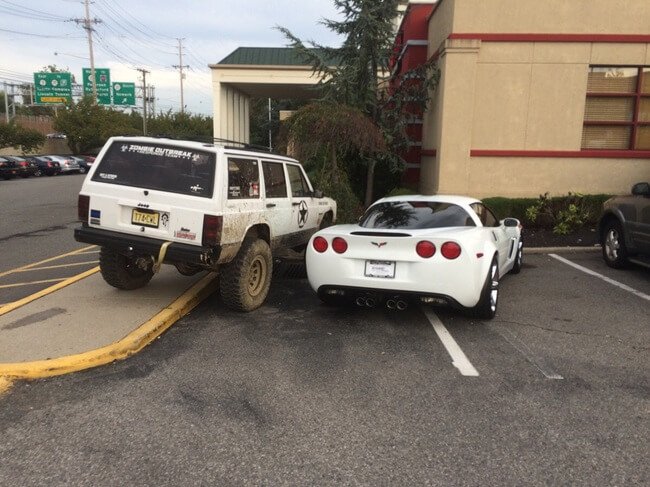 Maybe this will help the driver realize the error of his ways.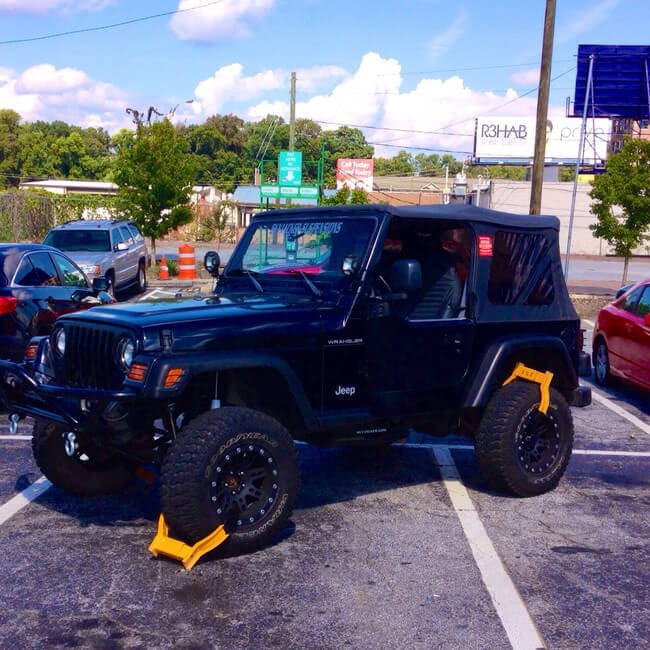 Next time think twice.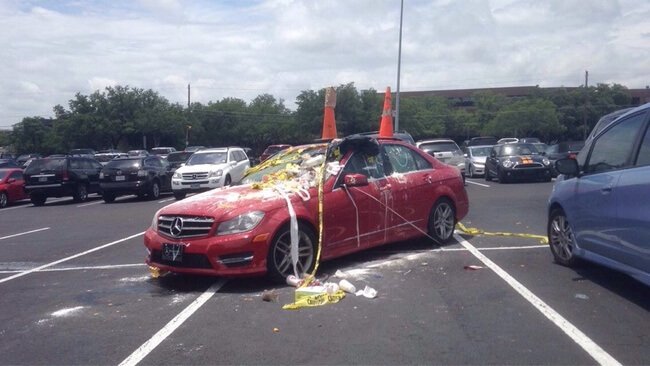 Sloppy work!!