TEN DRIVING MISTAKES TO AVOID ON YOUR ROAD TEST

The purpose of the DMV road test is to prove to your examiner that you know how to operate a vehicle safely and efficiently. To pass your road test successfully, you'll want to avoid making the mistakes on the list below.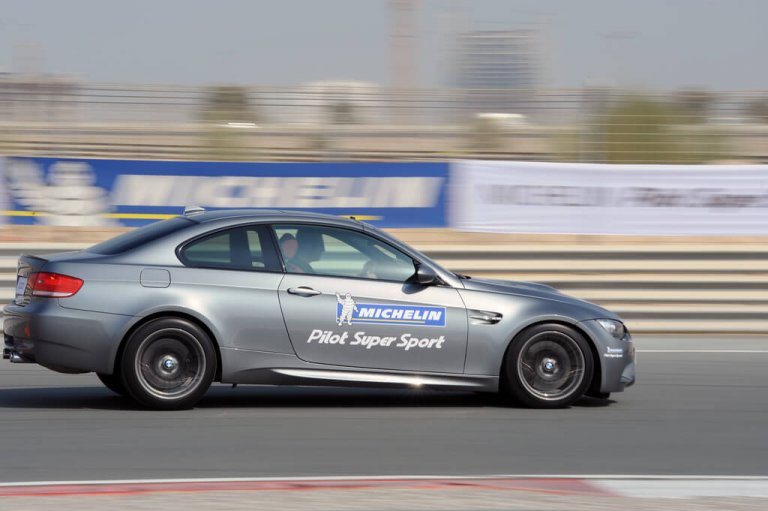 #1 BRAKING TOO HARD
By the time you take your road test, you should be familiar with your vehicle and how to brake appropriately. Hard braking is permissible during emergency situations, but for the most part, during your exam, you will want to apply just enough pressure to make sure the vehicle stops safely.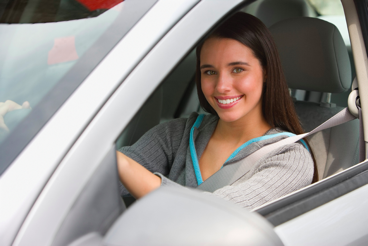 Teen Driver Source
#2 DRIVING AT AN INAPPROPRIATE SPEED
Stay within the speed limit…even if drivers on the road around you are driving much faster. Don't drive too quickly or too slowly. Pay attention to any changes in the speed limit and the area around you.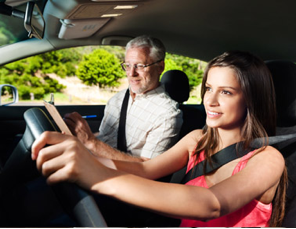 #3 LACK STEERING CONTROL
Don't get too confident or too lazy! Keep both hands on the wheel at all times.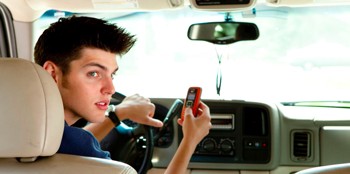 #4 PARKING INCORRECTLY
If your state requires that you parallel park on your exam, make sure you practice beforehand the proper parking techniques. Too many test takers lose points (or even fail their road tests) because of poor parking.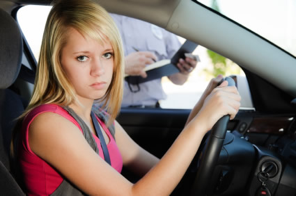 #5 ROLLING STOPS
Rolling stops are one of the most common mistakes committed on the road test. Oftentimes, test takers will make incomplete stops by only slowing down at a stoplight or intersection. Remember to ALWAYS come to a complete stop before the line.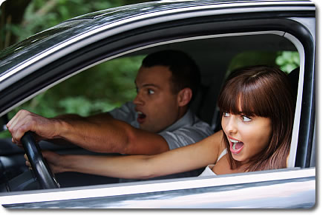 #6 INCORRECT LANE CHANGES
Whenever you change lanes make sure you do so safely and efficiently. Check your mirrors before changing lanes and signal when appropriate.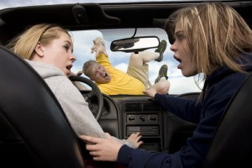 #7 CHANGING LANES IN AN INTERSECTION

Avoid changing lanes when you are passing through an intersection even if the lanes are clear. WAIT until you have passed the intersection to change lanes safely.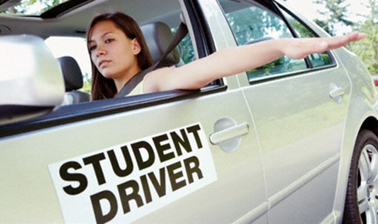 Student Life Online
#8 BAD SIGNALLING

Don't forget to signal! Too many test takers forget this simple gesture. Make sure you signal at the appropriate time and distance. Remember the purpose of a turn signal is to communicate to other drivers what you plan to do. You should demonstrate to your examiner that you know a turn signal's purpose.

#9 IGNORING THE ROAD

Pay attention to the road. Check your mirrors frequently. Try not to be so nervous or distracted on the day of your road test that you neglect the road around you.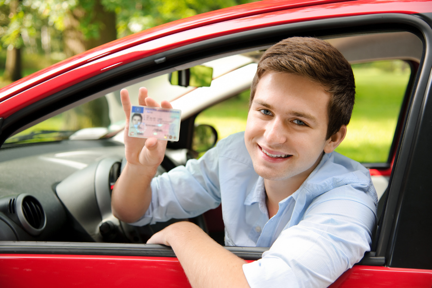 #10 TALKING TOO MUCH
An overly talkative driver can be a sign of a distracted driver. You don't want to be rude to your examiner if he or she asks you a question, but you also don't want to be so chatty that your examiner begins to question whether you are truly paying attention to the road ahead. Remember test takers, your examiner does not want to fail you. Follow the traffic laws and drive safely. Good luck! 
Did you pass your road test? Let us know. Share your test day experience below.