TOP TRICKS AND TIPS TO MAKE DRIVING AT NIGHT EASIER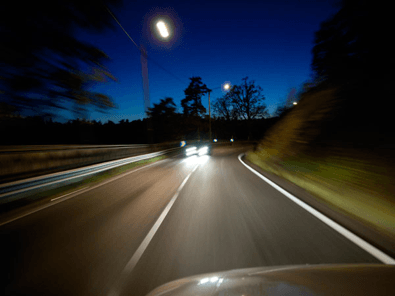 The sun rises later and sets earlier during the fall and winter seasons, which means a lot more drivers, seasoned or inexperienced, will find themselves driving during the darker hours significantly more often around this part of the year. Here are some driving tips and tricks to make night driving more pleasant (and safer) for you.
PERFORM ROUTINE MAINTENANCE ON YOUR VEHICLE
Being able to see the road around you is very important for night driving. When driving at night, you depend on parts of your vehicle in ways that you do not have to during the day. If you are driving frequently during the darker hours of the day and night, you should make sure your headlights are clean and angled properly. The yellowish film that develops on your headlights over time can diminish the brightness of the light that passes through them. Poorly directed headlights can cast shadows that can distort your perception of the road ahead and/or affect negatively the visions of oncoming drivers. Before driving at night, you should wipe off your windshield and you vehicle's mirrors and check the mirrors are adjusted properly as well.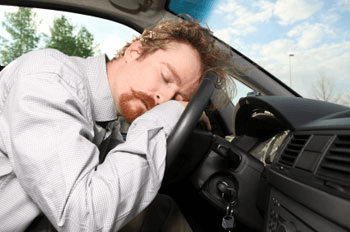 STAY ALERT
Feeling less alert during the night is a biological reaction that you may not be able to control. According to the National Sleep Foundation, "as evening approaches and the light in our environment dwindles, the hormone melatonin begins to rise and body temperature falls—both of which help us to become less alert and more likely to welcome sleep." Unfortunately, as a driver operating a vehicle during the night you need to be alert and aware of your surroundings.
To stay the most awake during your nighttime drive avoid taking medications that can cause drowsiness, avoid eating heavy foods before the ride, position your seat upright and lower the temperature in your vehicle either by opening your windows (if it's not too chilly out) or turning on the A.C.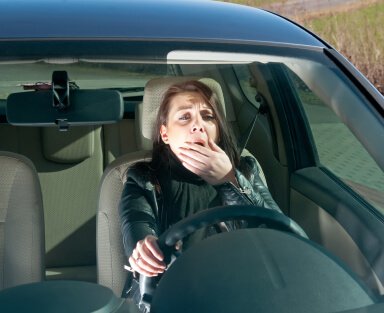 Health Net Pulse
KEEP YOUR EYES FROM GETTING TOO TIRED
Make sure your eyes do not become too tired. Keep scanning the road ahead of you. Moving and looking around you may prevent you and your eyes from "zoning out."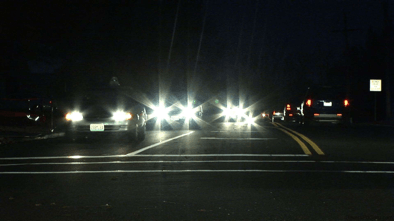 Drivers Ed Guru
DO NOT STARE AT ONCOMING TRAFFIC
While it's important for you to keep your eyes focused on the road ahead and to make sure you know what's happening around you, it's also important to remember not to stare at the oncoming traffic that can blind or distract you.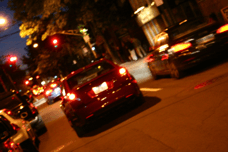 Automboiles De Luxe
INCREASE YOUR FOLLOWING DISTANCE
Even if you drive during the night frequently and you follow all of these driving tips, you can never be sure other drivers on the road are as well informed as you are. For this reason, you should increase your following distance slightly during the night. This will give you more time to react if a driver in front of you stops abruptly or if he begins driving erratically.
Do you know of other tips or tricks for driving at night that are not listed here?  Comment below.