Free DMV Practice Tests
Practice Today, Pass Tomorrow! 
Ready to pass your DMV test? We offer a variety of tests on topics like road signs, traffic laws, and more. With our easy-to-use site and user-friendly platform, you'll be well-prepared. Pick your state below to get started!
Welcome to FreeDMVpracticeTests.com
Navigating the world of DMV tests can be challenging, but with the right resources, it doesn't have to be. At FreeDMVpracticeTests.com, we're dedicated to helping individuals like you tackle DMV tests with confidence. Born from personal struggles with test-taking, our platform offers comprehensive, state-specific practice tests for all types of drivers. Whether you're a teen, new to a state, renewing your license, or exploring motorcycles and commercial driving, we've got you covered. Explore our diverse test categories, and arm yourself with the knowledge you need. Remember, preparation is the key to success, and with our free resources, you're one step closer to passing that DMV test!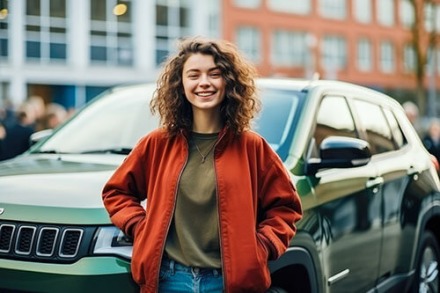 Teen Driving Permit - Written Permit Tests
Every teen driver across all 50 states is mandated to visit a DMV office and undergo a DMV written test, also known as the license knowledge test, and an on-the-road driving examination. The Department of Motor Vehicles in many states has set restrictions on the number of attempts a teen driver can make for the test each day. This means that if you don't succeed in passing the DMV written test online on your initial try, you might have to return to the DMV, potentially waiting in long queues all over again. To avoid such inconveniences, it's crucial to thoroughly study the driver manual specific to your state. Additionally, to gauge your preparedness, consider taking a free online knowledge test or DMV written test practice available on our platform.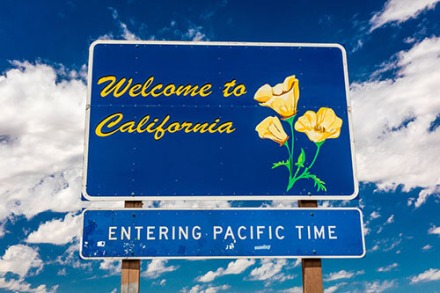 New to State Drivers - DMV Practice Test
Relocating to a new state is undoubtedly thrilling. However, it often means you'll need to visit a DMV office and undergo a written driving test, irrespective of your driving experience or age. Different states might have distinct driving regulations that you might not be familiar with. The initial step towards acclimatizing to these rules is to download the driving handbook of your new state. This handbook is a reservoir of essential information, including any state-specific driving laws. After acquainting yourself with the handbook, you can evaluate your understanding by attempting our complimentary 25-question DMV test questions. Equip yourself today and approach your written driving test with utmost confidence!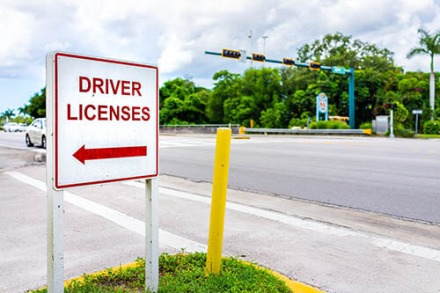 Drivers License Renewal - Free Practice Tests
Attention all drivers! Were you aware that certain states necessitate a written driver's test when renewing your license? This is particularly applicable if you've had multiple traffic violations, if your license has lapsed, or if you're an elderly driver. For instance, in California, drivers aged 70 and above must undertake a written test for license renewal. Meanwhile, in Florida, those with numerous traffic offenses might need to appear for a test. Don't let apprehensions about failing deter you. Fortify your preparations by leveraging our free driving test practice. By being well-prepared and confident, you can sidestep any potential hiccups in the license renewal process. Dive into our practice tests right away!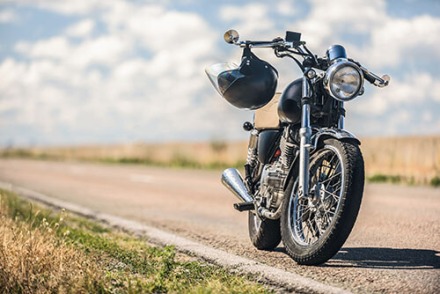 Motorcycle Permit - Test Questions
Motorcyclists in every state must fulfill specific criteria before hitting the road. For most states, this journey commences with obtaining a motorcycle permit. To secure this permit, you'll need to clear a motorcycle written permit test at your state's Department of Motor Vehicles or respective licensing agency. If you're eager to experience the thrill of the open road on your motorcycle, ensure you invest time in studying your state's Motorcycle handbook. Additionally, it's beneficial to attempt as many motorcycle written practice tests as possible. Otherwise, you might find yourself spending more time at the DMV than on the road.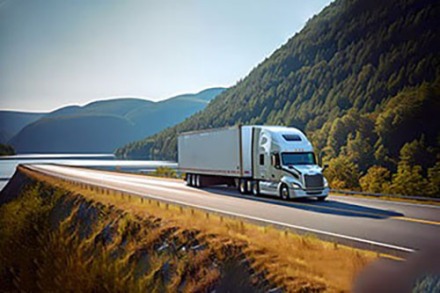 CDL A, B, C & Endorsements - Written Practice Tests
CDL (Commercial Driver's License) holders are subjected to the most rigorous certification processes compared to other drivers. Each certification demands that you pass a specific written test, and occasionally, an on-road driving examination. Every state offers up to six distinct CDL certification tests. These encompass The General Knowledge Test, Air Brake Endorsement Test, Passenger Endorsement Tests, Tanker Endorsement Test, Haz Mat or Hazardous Material Endorsement Test, and the Double and Triple Trailer Endorsement test. If you're venturing into a driving career, it's imperative to practice for each endorsement test diligently. By doing so, you ensure a smooth start to your profession without unnecessary delays at the DMV.