Free DMV Practice Tests: Prepare for Your DMV Test with Confidence
Welcome to FreeDMVpracticeTests.com, your go-to source for free DMV practice tests. If you're looking to ace your DMV test and get your driver's license, you've come to the right place. Our site provides a comprehensive selection of practice tests designed to help you prepare for the real thing. Our tests cover a range of topics, including road signs, traffic laws, and safe driving practices. With our user-friendly interface and detailed explanations, you'll be well on your way to passing your DMV test with flying colors. Start practicing today and feel confident when you walk into your local DMV office. Don't wait any longer; get started now and take the first step towards getting your driver's license.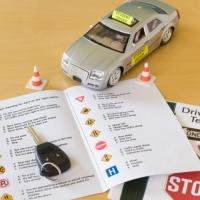 Teen Driving Permit - Written Permit Tests
Teen driver's in 50 states are required to take a written dmv permit test and an on-the-road driving test. Teen drivers in many states also have limitations on how many times they can take the test each day. This means if you fail to pass your permit test the first time you may be required to come back and wait in line at the DMV all over again. So avoid the frustration of yourself and your parents by studying your state's driving handbook and taking a free DMV practice test found here.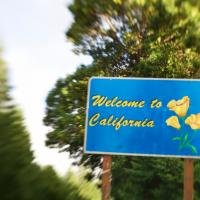 New to State Drivers - DMV Practice Test
Moving to a new state is exciting, but it also means taking a written driving test no matter how long you've been driving or your age. Don't get caught off guard by new driving laws. Take the first step by downloading your new state's driving handbook, which can be found by selecting your state above. The handbook will provide you with everything you need to know, including any additional laws unique to your new state. Once you've read the handbook, test your knowledge with our free 25-question DMV practice test. Get prepared and confident for your written driving test today!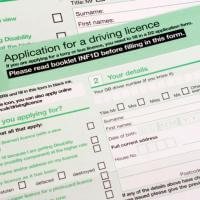 Drivers License Renewal - Free Practice Tests
Attention drivers! Did you know that in some states, you may be required to take a written driver's test to renew your license? This is especially true if you have a poor driving record, if your license has expired, or if you are a senior driver. For example, in California, drivers age 70 and older are required to take a written test to renew their license, while in Florida, drivers with multiple traffic violations may be required to take a test. Don't let the fear of failing hold you back - prepare yourself by taking advantage of our free DMV practice tests. Avoid any potential delays in the licensing process by being fully prepared and confident. Try our practice tests now!
Click here to select your state and begin your practice!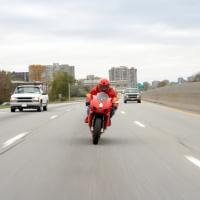 Motorcycle Permit - Test Questions
In every state are required to get additional certifications before taking to the road. In most states this starts with your motorcycle permit. To get your motorcycle permit you will be required pass a motorcycle written permit test at your state's DMV or licensing agency. So if your looking to get out and the open road and ride be sure to take the time to read your state's Motorcycle handbook and take as many motorcycle written practice tests as you can. Or else you may end up spending your time waiting in line at the DMV.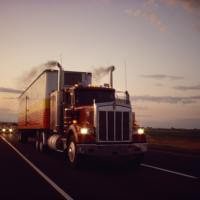 CDL Endorsement - Written Practice Tests
CDL Driver's are required to have more certifications then any driver on the road. Each certification has a written test your required to pass and sometimes an on road driving test. Every state has up to 6 different CDL certification tests including: The General Knowledge Test, Air Brake Endorsement Test, Passenger Endorsement Tests, Tanker Endorsement Test, Haz Mat or Hazardous Material Endorsement Test and the Double and Triple Trailer Endorsement test. So if your looking to start your driving career make sure you take the time and practice for each endorsement test before heading off to the DMV. Or you my delay the start of your job.